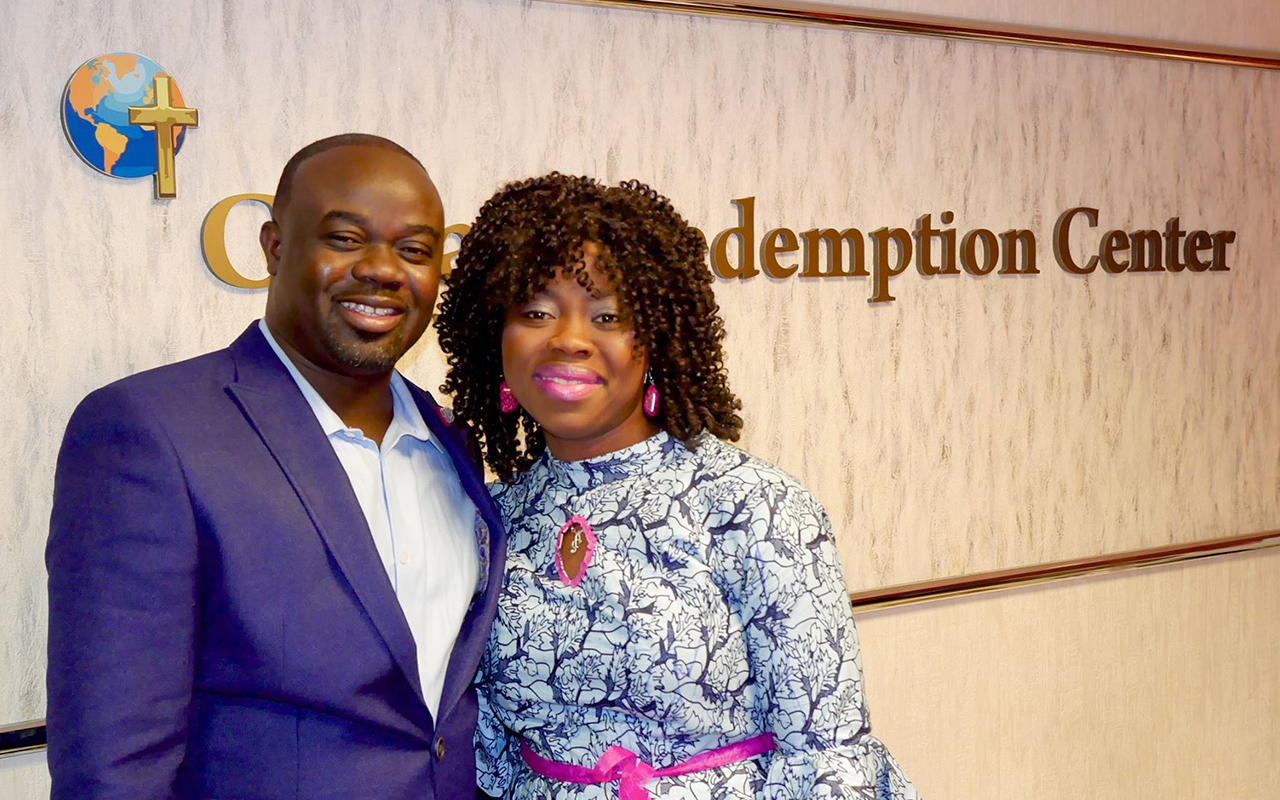 Ebenezer & Annette Dei
Founder and visionary of CRC.
Pastor and Wife
With more than a decade of full-time ministry behind him, Ebenezer today is a leading voice in proclaiming the gospel of grace around the world through his teaching resources and television ministry. A highly sought-after conference speaker, Ebenezer has impacted church leaders internationally by preaching the unadulterated gospel of Jesus with boldness.
Read More
" 8. For it is by grace you have been saved, through faith – and this is not from yourselves, it is the gift of God – 9. not by works so that no one can boast. 10. For we are God's handiwork, created in Christ Jesus to do good works, which God prepared in advance for us to do. "

Ephesians 2:8-10 New International Version (NIV)
Testimonies
We proclaim to you what we have seen and heard, so that you also may have fellowship with us. And our fellowship is with the Father and with his Son, Jesus Christ.
1 John 1:3.
My desire is to pursue Law but always struggled with being sickle cell anemic. During the New Years' eve service. The man of God prayed for me and ever since no traits.
My iron levels were really low and I was always weak and tired. But God has healed me and I no longer struggle with that.
My husband was arrested and placed in a holding cell for 30 days waiting to be deported. It was during a Friday night prayer when the word of the Lord came for expressly that the coming Court proceedings will be adjourned and then the next time he will go to court, the case will be dismissed. To God be the Glory, it came to pass exactly. My husband is here with me and we are one big happy family.
I had a case with the IRS from some of my friends at work regarding false documents that were submitted to the IRS alleging something that i did not do. It was going to cost me over $100K to rectify the issue but we prayed at Church and the man of God gave me a word of knowledge that, the tables are going to turn into my favor. Lo and behold, my attorney called me that the issue has been turned.
It was during the 30 Days of Prayer, and the Man of God had given a word of prophesy that "He sees somebody bleeding but it's nothing serious because God is getting rid of something from your body". I received that word of prophesy because, for 2 years, I haven't seen my menstrual cycle. And that same evening on my way home from prayer, I felt a gushing of blood flow and I received my miracle. TO GOD BE THE GLORY!!